Why sponsor a scientist?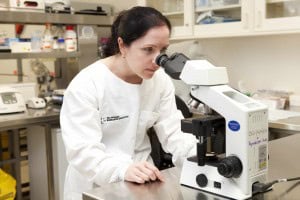 We are short on space. For our pilot event in June 2011 event we had 15 spaces and at least 30 scientists wanting to take part.
Further sponsorship will allow us to create extra zones to accommodate those scientists who are able to contribute to the running costs of the event. Sponsorship will guarantee a place for the sponsored scientist.
For your organisation the benefits of sponsorship go beyond the benefits to the scientists involved. Participants in the event are able to describe the work they do for a company or institution, and describe the benefits of working there to the students and fellow scientists.
South Australian Museum, the School of Chemistry and Molecular Biosciences at the University of Queensland and the Faculty of Science at the University of Adelaide have already experienced the benefits of sponsorship.
What does an organisation get?
Guaranteed space for nominated scientist
Acknowledgement and link on Partners page
Listed as a sponsor on zone home page
Bespoke evaluation report on general event, zone and scientist
Sponsorship credit in appropriate press releases
What does it cost?
Sponsoring a scientist: $5,000 per scientist. This guarantees a position in the competition, giving your scientist experience in science communication and a platform to describe their work and organisation.
You'll be listed as a sponsor (name, logo and links) within that scientist's zone page, the partners' page and press releases as appropriate. We'll also provide you with a bespoke evaluation report
Sponsoring a zone: $20,000 per zone. This includes the same benefits as for sponsoring a scientist, but with provision for 5 scientists, choice of theme for a zone and dedicated sponsor information page.
All costs exclude GST.