Partners
Major Partner:
I'm a Scientist, Get me out of Here! Australia is funded by TechNyou and the National Enabling Technologies Strategy (NETS) in the Department of Industry, Innovation, Science, Research and Tertiary Education.
Their support across the pilot in June 2011, the May and September events in 2012, and the March 2013 event allow us to build traction for the event and develop Australian-specific teacher lesson plans. Furthermore, one of the lesson plans focuses on nanotechnology and the media which was developed in consultation with NETS. Their activities include free public forums, information and education materials and a freecall information service through TechNyou .
Zone Sponsors:
Welcome to the Australian Bureau of Agricultural and Resource Economics and Sciences (ABARES) and the Council of Rural Research and Development Corporations, a Zone Sponsor for our March 2013 event for our Agriculture zone. Students will have an opportunity to see a couple of their questions answered at the Outlook Conference on Tuesday 5th March with a panel involving our scientists Kim Ritman (the Chief Scientist at ABARES), Dominique Cotterill and Rebecca Doyle, as well as Roslyn Prinsley, the new advisor to Australia's Chief Scientist.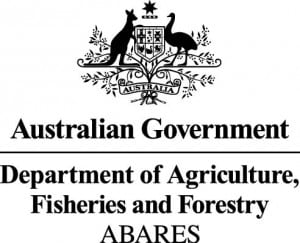 We are grateful to past sponsors Department for Manufacturing, Innovation, Trade, Resources and Energy (DMITRE) (SA), the Department of Further Education, Employment, Science and Technology (DFEEST) (SA) and scientist sponsors the South Australian Museum and the Thyne Reid Foundation, the School of Chemistry and Molecular Biosciences at the University of Queensland and the Faculty of Science at the University of Adelaide whose support has allowed us to grow this program.
Thanks to the UK I'm a Scientist, Get me out of here! team:
Event Producers: Shane McCracken, Rosie Schultz and the team at Gallomanor Communications Ltd
Web Build: Mike Little – Zed1.com
Design: Gareth Coxon – DotDesign
Theme and accessibility: Liam McGee, Communis
and of course thanks to the lovely Wellcome Trust who fund the UK version of the event, and who have supplied all profile images courtesy of Wellcome Images. More images like these can be found at Wellcome Images
I'm a Scientist, Get Me Out of Here! in Australia is produced by Kristin Alford & James Hutson of Bridge8.